Norwin Veterans Day 2019 Shirts Now Available: Show your Support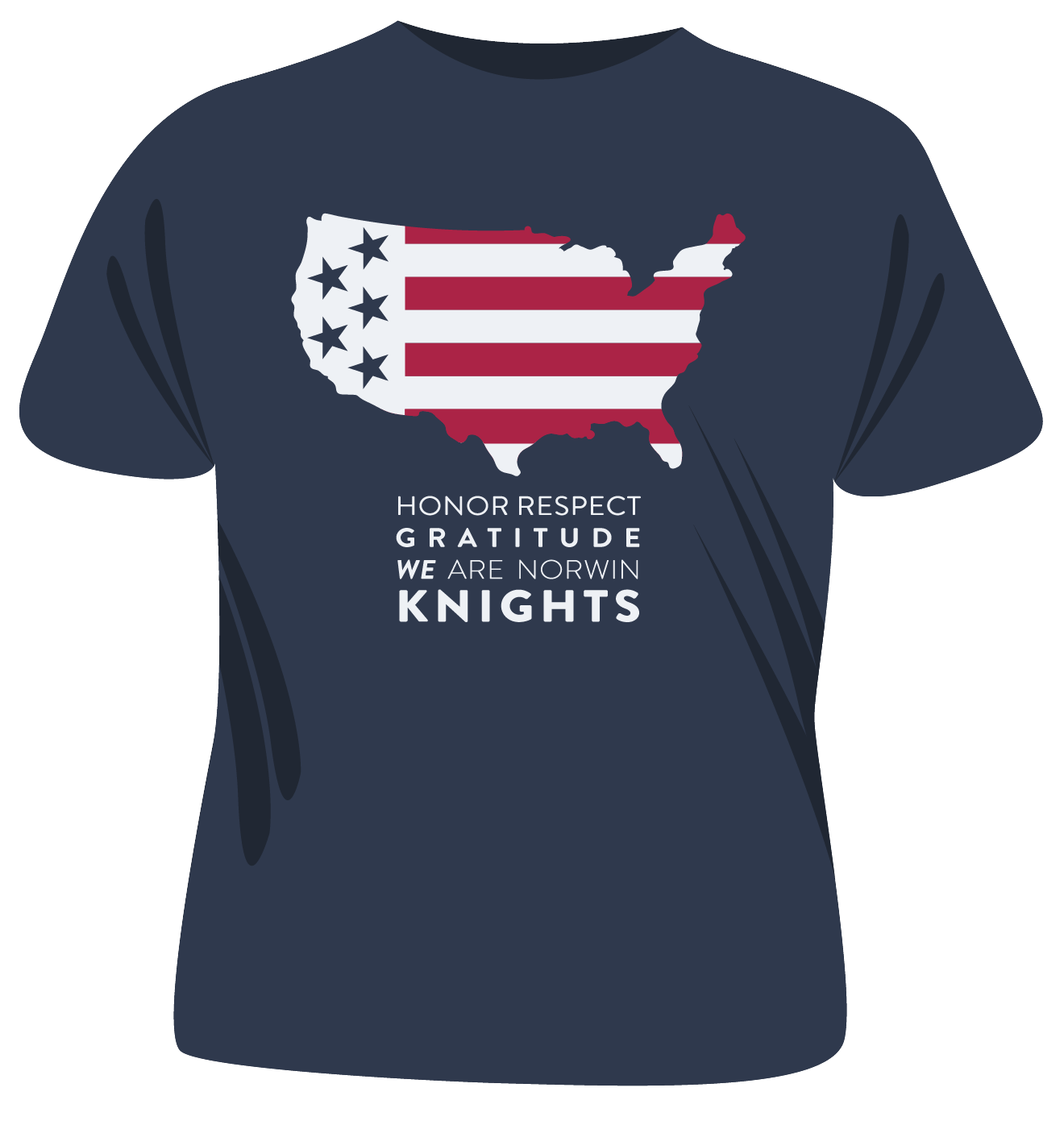 Help show your support for Norwin veterans this Veterans Day
Norwin schools are proud to host annual Veterans Day assemblies to recognize the service of Norwin veterans. This year we are offering these navy blue shirts in both short and long sleeve to help show our support.
Twenty-five percent of all proceeds will be donated to veterans organizations. Orders must be received no later than October 11.
Regrettably, shirt orders are no longer being accepted. Thank you for your interest.